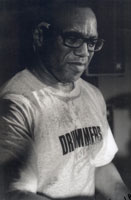 Billy Cobham (Schweiz)
The Drummers Institute stands among the few recognised organisations that specialize in the development of students in the art of percussion performance in Europe.
During my experience there, as a lecture, I found the quality of participation to be on a level equal to the rest of the world.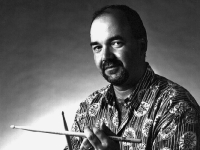 Peter Erskine (Santa Monica, USA)
I am quite happy that there is a facilty such as the Drummers Institute. Inspired by the highly successful Drummers Collective in New York City, the Drummers Institute offers a central location for aspiring German drummers to meet and learn. The Master Classes held there by international drum artists give all participating drummers a chance to see, hear, question and experience the real nature of improvised drumset performence.
I look forward to my next visit there.
Simon Phillips (Los Angeles, USA)
I was very fortunate to perform a Masterclass at Drummers Institute in Düsseldorf. I was struck by the enthusiasm and professionalism of Jan Rohlfing and of the standard of commitment of the students that attanded. It is so good that there is an opportunity for drummers in Europe to attend an institute the quality of what is available in the United States.
I wish Jan and all his staff the very best for the future.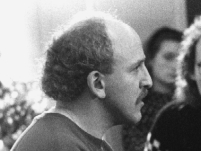 Adam Nussbaum (New York, USA)
Jan Rohlfing´s Drummers Institute is an enviroment that is well needed.
A special place dedicated to the advancement of the drummer as a musican..
Dom Famularo ( New York, USA )
Jan, I am so impressed with your teaching facility and the level of students. As I talked to many of them, they were exited about drumming and they had the spirit for learning ! The teachers I met are excellent at performing and teaching ! The Drummers Institute has a wonderful reputation worldwide. As I travel I hear great comments about DI from students and many of my fellow educators that come there to perform ! Keep the momentum going ... you are making positiv change.
Jan Rohlfing has developed a strong program and is offering students a very high quality of drum instruction.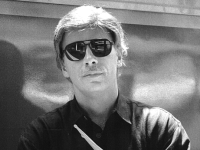 Gary Chaffee (Boston)
Having done clinics throughout Europe for many years, I always enjoy coming back to the Drummers Institute.
Jan Rohlfing has developed a strong program and is offering students a very high quality of drum instruction.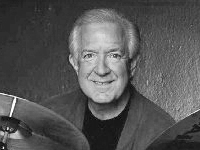 Joe Porcaro ( Hollywood, USA )
Jan Rohlfing, one of my favourite drummers and teachers.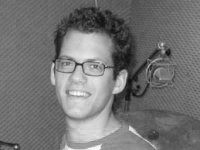 Daniel Knop, D.I Absolvent (Germany)
Die beste Vorbereitung für jeden professionell – ambitionierten Drummer.
Daniel Schild, D.I Absolvent (Germany)
Dank des Studiums am DI konnte ich meinen Weg als Profi so gehen, wie ich es getan habe !! Eine absolut runde, ausführliche und professionelle Ausbildung mit einem sehr gut abgestimmten Konzept und hochklassigen Dozenten aus allen Stilrichtungen.
Für mich eine der besten Entscheidungen meiner musikalischen Laufbahn
Robert Anderson, D.I Absolvent (Denmark)
One of the best learning experiences, I´ve spent was with Jan and his staff at the DI. Jan is very unique, in terms of his big knowledge in many styles form pop/rock over musical/theater. Also the students opportunity to be right next to Jan in the orchestra pit, gives a lot of inspiration – I would highly recommend you to spend learning time there – I know it helped me in my further studies on the Concervatorie in Denmark.
Markus Mayr, D.I. Absolvent (Italy)
Das wohl intensivste sowie lehrreichste Jahr in meiner gesamten musikalischen Ausbildung. Die Vielzahl der erstklassigen Dozenten ermöglicht ein unglaublich breitgefächertes Studium in allen Stilistiken. Verglichen mit amerikanischen Institutionen wie dem Drummers Collective oder der LA Music Academy stellt das D.I. eine hervorragende Alternative für ambitionierte Drummer in Europa dar.
Mario Schmitz, D.I Absolvent (Belgium)
Anspruchvolles Lehrsystem; sehr hohes Niveau. Wer nicht in die USA geht und was vergleichbares in Europa sucht: der geht ans Drummers Institute.
Hannes Paulmilch (Austria)
Hatte bislang eine klassische Ausbildung und bin froh, am Drummers Institute diese Inspiration gefunden zu haben! Der Unterricht hat mich begeistert – das Engagement und der Einsatz der Dozenten haben das Studium zu einem einzigen Motivationsschub gemacht. Diese Erfahrung konnte ich in Österreich leider nicht machen. Ich würde es sofort wieder machen!
Modern Drummer Magazine (Ausgabe 08.1996)
One of the finest schools in Europe.
Drums & Percussion (Ausgabe 07-08/1996)
Eine Schule, die keine Wünsche offen lässt